Webcam Coaching Sessions
---
Live Webcam Tuition for Couples or Singles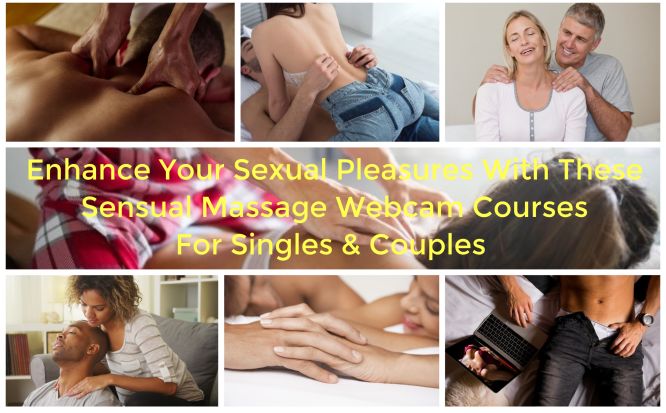 Teaching Sensual Massage, Foreplay and Sexplay Techniques.
Ideal for those that want to learn new skills but cant make it to London for a live workshop
Singles or Couples Private Sessions
By utilising Zoom web conferencing and by using a male or female volunteer receiver for me to demonstrate on I am able to teach single and couples how to give a sensual massage on web cam.
Singles or Couples Group Sessions
If you have a group of you then you can all take part in the session at the same time and the cost works out less per person

How does it work?
You tell me what you want to learn (see the list below).
We arrange a time and date.
You ensure you have a web cam and suitable set up ie massage bed, futons, bed etc.
You pay in full in advance.
Session takes place with me and male and female model ( dependent on whats required) and I demonstrate live while you watch or follow if you have someone to practice on.
You receive a weeks FREE subscription to my video tutorials liberty Intimate Tutorials where you can watch the techniques I taught.
What can be taught
Sensual Massage with erotic stimulation
These are 2.5 hour sessions
Male giving to female
Female giving to male
Female to female
Male to male
Costs 
One 2.5 hour private session – £175
Two x 2.5 hour private sessions – £250 (separate dates)
Group session – from £50 per person (min 4 taking part)
Cost may vary dependent on the volunteer receivers charges
Specific erotic techniques
These are 90 minute session and can include a combination of three of the below
Edging to orgasm for men
Prostate massage for men
Masturbation skills & techniques for men and women
Clitoral stimulation positions and techniques
Vaginal & G Spot massage
Female ejaculation techniques
Body to body – female to male
Body to body – male to female
Breast & nipple stimulation
Exploring the female sexual anatomy
Exploring the male sexual anatomy
Costs
Private sessions from – £175
Group sessions – from £50per person (min 4 persons in group)
Cost may vary dependent on the volunteer receivers charges
To book a session or ask Colin a question
Intimate Tutorials On Line Tutorials
Intimate Tutorials my On line sensual massage and sexual skills teaching platform. It hase over 20 hours of videos teaching many aspects of sensual and erotic arousal for men and women.
Membership
In one payment you can buy access for the whole library for one month or six months.
View the FREE Preview Tutorials HERE
Go to web site HERE
Tutorials to view are:-
Sensual Massage
Female To Male Full Body Intimate Massage – 3 Hours
Male To Female Full Body Intimate Massage – 3 Hours
Male To Male Full Body Intimate Massage – 3 hours
Fly On The Wall Man to Man Workshop – 40 Minutes
Sexual Adventure
The Miss Bi Rabbit – 15 minutes
The We-Vibe Nova – 15 minutes
The Pulse 3 Solo – 15 minutes
The Innovative Satisfyer – 15 minutes
Mistress Ivy – Interview, Devices, Demonstration – 55 Minutes
Female Sensual and Erotic Stimulation – 6 Part Tutorial
Episode 1 – Importance of Foreplay – 14 Minutes
Episode 2 – Sensual arousal by stimulation – 26 Minutes
Episode 3 – Clitoral stimulation techniques – 8 Minutes
Sexual Support
Managing Premature Ejaculation – 20 minutes
Tutorials coming soon:
Female Sensual and Erotic Stimulation – 6 Part Tutorial:
Episode 4 – Vaginal and G-Spot Massage – 19th April
Episode 5 – Jasmin's Intimate Massage from Mack – 3rd May
Episode 6 – Assertive Ejaculation Techniques – 17th May
Interviews with Sexperts
Questions to a Sex Engineer – 30 minutes
To Book an Appointment or Ask Colin a Question