Psychosensual Treatments For Men

This is a 3 stage treatment for men who want help and support in areas of sexual performance, sexual fulfilment and relationship.
A psychosensual treatment can help men with the following issues: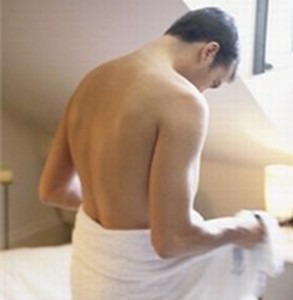 Erectile issues
Premature ejaculation
Anorgasmia (inability to orgasm)
Sexual performance enhancement
Sexual orientation exploration
Fear of intimacy
Sexual performance education
Becoming a more confident and assertive lover
A better understanding of sexual arousal in others
Initial Enquiry
Your enquiry can be made via email, phone call, text, Whats App. Please give me some details about what it is that you want to bring to me that is either troubling you or you want further help with. If at this stage I feel I can help I will email you the Psychosensual Pre Consultation Form. This will ask you a series of questions that will help me to understand you, your current situation and your background.
Before taking the sensual intimacy bodywork clients are required to complete the Psychosensual Authorisation & Request Form
The Consultation – 60 minutes
All appointments start with a 60-minute consultation then if both the client and I feel that a 2-hour sensual intimacy bodywork appointment would benefit this is arranged to follow shortly after (usually within a fortnight)Most sexual performance issues or dissatisfaction with sexual fulfilment is often partially or wholly rooted in the psychology of the person. These emotional drivers then effect the physical responses required to bring on arousal and sexual fulfilment, the most common being the inability to orgasm with women and loss of erection in men. This 60-minute consultation session gives me the opportunity to hear your story, understand your situation and explain more fully how I feel I may be able to help you. It also gives you the chance to meet me and ask any questions that you need answering before deciding to go ahead with any sensual bodywork. If you feel comfortable with what I propose then we discuss the best way forward in regard to any sensual bodywork and then set a date (I recommend within a fortnight) for the sensual bodywork.
The Sensual Bodywork – 2 hours
Both session 1 & 2 can be taken on the same day one after the other or split within the day but there is always a minimum 15-minute break between session 1 and 2 to allow you time to consider if you want to take the bodywork.
Before taking the sensual intimacy bodywork clients are required to complete the Psychosensual Authorisation & Request Form
This is a 2-hour appointment that includes a 90-minute sensual massage treatment. Having heard your situation in the initial consultation I will put together a sensual treatment that I feel will help you explore your sexuality in a safe and professional way. Knowing that I am fully aware of your challenge will in itself, help you relax. The massage aims to promote slow gentle arousal, taking a step by step approach to your arousal that on the one hand allows you to feel in control and at the same time enables you explore your sexuality and any emotional restriction you may be feeling. By being in this non-judgemental, caring supportive environment it means that any reactions whether negative or pleasurable can be expressed and thus understood better. Following the treatment, there is a brief discussion to check in and see how you are feeling and what you may have discovered. Then after a few days, you are welcome to call me to chat further about the treatment and if you want to continue or not.
Read Testimonials given by men for Colin
Cost
If paying for both sessions together
Two sessions total – £325
If paid separately at each session
The Consultation – £115
The Sensual Bodywork – £235
Ongoing appointments 
60 minutes Counselling – £100
2-hour bodywork – £200
Weekly or monthly payment plans
I like to make sensual massage accessible for everyone but I do realise sometimes that even though the desire is strong the cash flow situation may not allow you to take an appointment or workshop with me when you want to.
To help I offer various instalment plans that enable you to spread your payments over 5 weeks or by special arrangement 3 – 6 months (for fees over £500) for more details [Click here]
Private Location & Treatment Room
The treatment room is in Battersea Central London click here
The room has stunning views covering 40 miles over central London. The shower facilities are smart and clean with a walk-in rain shower and handheld shower, robes, shampoo, conditioner and shower soap provided. A hairdryer is also available. According to your preference during the treatment, the room can remain with daylight (daytime) or darken with blackout blinds and low lighting.
---
Enquiry & Booking
To make an enquiry click here
To book a treatment click here
To talk/text/WhatsApp Colin direct – 07966 522 696.
---
The Theory of Five Influences
By Colin Richards
Why do some men like men?
Introduction
Whether a man defines himself as gay, bisexual or bi-curious society tends to label him as homosexual. This polarised view of sexuality is increasingly being challenged, and now many experts recognize that to define a person's sexuality in such a binary manner is wrong. Still, the favoured explanations put forward to explain why a man may be sexually attracted to another man is that it is either a choice he has made, or it is genetically pre-determined.
In his Theory of 5 Influences, Sex Mentor Colin Richards challenges that perception. Informed by his 14 years experience of working with thousands of men who have expressed a broader sexuality plus his subsequent research with two independent surveys Colin presents his arguments and his findings to support his Theory of 5 Influences.
If ever you have questioned your subconscious sexual desires or recognize that you do have some attraction to same-sex intimacy but do not self-identify as being homosexual then The Theory of 5 Influences will enable you to look at your feelings in a different light. The Theory of 5 Influences supports the idea that a persons sexuality is unique and that it is a combination of factors that include genetics, environment, psychology, and natural life process that is in a perpetual state of change through a persons life. To read more click here