Colin featured by the BBC
In November 2018 Colin was featured in an article written for BBC Mundo the BBC World Service for South America and Spanish speakers. The article was written by Leire Ventas the BBC Mundo correspondent who interviewed Colin about the growing trend for women seeking sensual massage and the reasons why. Below is the link to the actual article ( in Spanish ) but also below is the translated version.
Below is the translated article was taken from BBC Mundo news app
"I wanted a man who knew what to do in bed": the growing trend of women paying for sexual services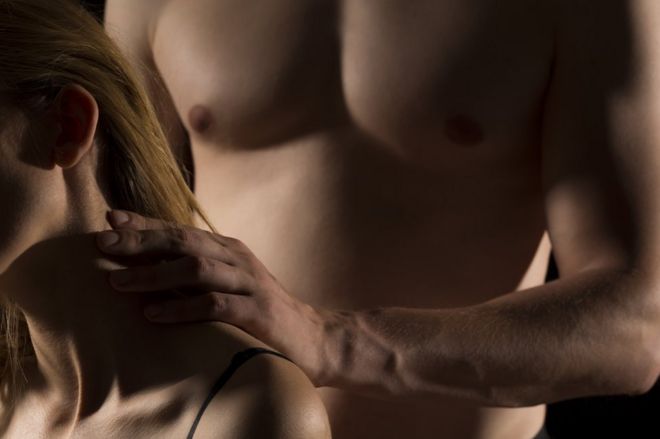 "The first time I used the services of a male escort was a few years ago, for the simple reason that I wanted sex."
The speaker is Charlotte, a British 42 years old.
"As a single mother without a partner, I did not like the idea of looking for men with whom to sleep in bars, " she begins to explain to BBC Mundo, expecting to be asked what she has been questioned so many times: why pay for sex if you can get it for free?
"Because even if you do not like the guy so much and in the end you do not want to (to sleep with him), there are often misunderstandings." I did not want that pressure, and renting the services of an escort is a clean, clear transaction, that all parties know what they are going to obtain, "he continues.
"Also, I wanted a man who knew what he is doing, but there are more and more women who seek these professional services because they consider that many of their contemporaries are bad in bed, " ditch.
Renting the services of an escort is a clean, clear transaction, in which all parties know what they are going to get "
Charlotte stayed with the companion in question in a hotel at sunset. "It was very professional, nothing sordid, it was not romantic either, but it was pleasant, it was to the point, it was there to satisfy me."
Two hours with him cost him 120 pounds (about $ 160).
"Yes, you need money, but we got along so well that afterwards we even went to the bar and had a drink."
Upward trend
It is not clear how many women usually opt for these services. But experts agree that it is an upward trend.
"It's a habit more widespread than you think, " says psychologist and sexologist Adrián Sapetti, who was president of the Argentine Society of Human Sexuality (SASH), told BBC Mundo.
"It has a lot to do with the new roles of women," he adds. "Paid sex supposes a situation of power, an attribute traditionally held by the man, but now the woman also pays, and she allows herself to enjoy
However, there are no global studies that put figures to the phenomenon.
There are isolated reports on female sex tourism, about women who go to Asia or the Caribbean in search of local companions with whom to have sexual intercourse during the holidays in exchange for money or gifts.
But in search of a more complete radiography and to understand what kind of sexual services women pay for, why they do it, what they expect from it and how they negotiate their physical and sexual security, five years ago Sarah Kingston created the Women Who Buy initiative Sexual Services in UK (Women who buy sexual services in the United Kingdom).
This professor of criminology at the University of Lancaster, specializing in policies on prostitution and sex work, is the principal investigator of the project.
Accompanying the mission is Natalie Hammond, a professor of health and social assistance at the Metropolitan University of Manchester whose work focuses on the areas of sexuality, gender and the body.
We discovered that 63% of the notices were directed to women (…). This indicates that there is a market and that it is also growing "
The starting point of his research was the classified ads of newspapers and web pages.
"We discovered that 63% of the ads were directed at women, a much higher percentage than you might think," Kingston tells BBC Mundo.
In 2012, they counted 5,246 male escorts for women and this year triple, 15,732.
"This indicates that there is a market and that it is also growing".
After years of field work and collecting dozens of testimonies, the researcher is clear that women seek professionals on the Internet, mainly through agencies, while men opt for the more traditional way (brothels, etc.). Although he says that they identified a brothel dedicated to female clients in London, now disappeared.
During the investigation they met clients of all ages, "but mainly in their thirties or quarantine, most married, with good jobs, successful in their work, with grown children ," she says.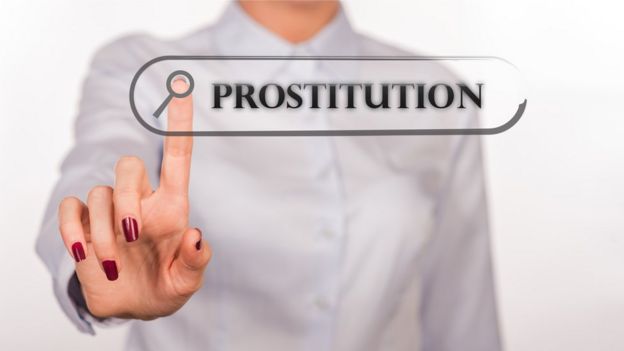 On the motivations that lead them to contract professional sexual services, he believes that it can not be said that they are very different from those of men.
"There are some overlapping reasons," says Kingston.
"For example, the interest in experiencing new things occurs in both sexes, also the lack of time to invest in a relationship or a couple that does not cover all their needs."
For women, it is a safer option than a one-night-old sexual relationship with a stranger, especially if the transaction is managed by an agency. "
Although there is another factor in which the experts, as well as all those consulted who have ever paid for sexual services, emphasize: that of security.
"For women it is a safer option than a sexual relationship of a single night with a stranger, especially if the transaction is managed by an agency," explains the specialist.
"In them are reviews of other clients, some allow to meet the escort before, in addition to employees often want to use a condom and are aware of sexually transmitted diseases," says the specialist.
Hiring sexual services in this way is, according to the expert, a way to avoid episodes such as those found on the website 1001 Geschichte.
This site in German collects dozens of testimonies from women who claim to have been scammed by lovers they met on trips and whose sexual services rewarded with money or gifts.
"Hidden world"
Cristian, a young man of 30 who offers his sexual services in Barcelona, confirms that most clients contact professionals through online agencies.
"They also do it out of discretion, it's a very hidden world," he adds.
Account that the first call of a client usually always receives a private number. "That way there's no trace, it's absolute confidentiality ."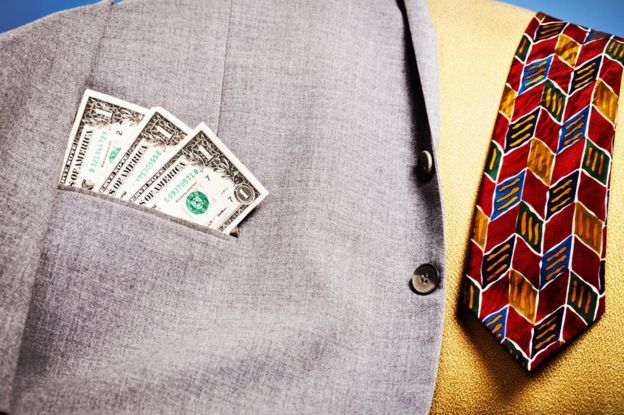 She has been in the trade for barely a year, with rates ranging from 25 euros (US $ 29) to the accompaniment time to 50 (US $ 58) per hour of full sexual service, according to her profile on a contact website.
Of her clients, between 30 and 55 years old, she comments that the youngest seek to satisfy sexual fantasies without fear of being judged or see their petitions rejected, and the biggest ones compensate for the lack of self-esteem and sexual dissatisfaction within the marriage with a young company.
About his work, he insists that it is "a service, with some rules and a protocol to which you have to be faithful".
It's a service, a job. You have to get it to like (the client) and want to repeat. It's a cold world "
"When a prostitute is hired, it becomes an object," he explains.
"If a girl hires you, she does not want normal sex, although you can always mark your limits, you have to give up your pleasure, it's a service, a job, you have to make her like it (the client) and want to repeat it. It's a cold world, "he clarifies.
"And it's money that moves this."
Indeed, Iván, a 24-year-old who works as an escort in Mexico, gets paid very high for his company.
"They are wealthy clients, whom we contact in spas or sports clubs in private areas," he tells BBC Mundo. "Some put the offer and some get to pay 10,000 to 15,000 pesos per day (US $ 530 to US $ 796) ."
They come to him and his older brother, 26, who is also in the business, "because at home they do not make them feel good".
"Many times their husbands are old and bored, and they lack affection, and we are in shape, we are fun and we listen to them," he says.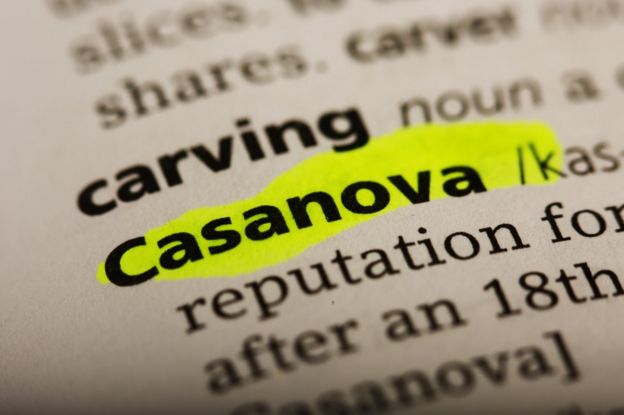 But there is not always sex in between.
"Most of the time yes, although in others we only go to cocktails on the beach, just for company, and there they present us as their boyfriends," he says.
"They ask us to be retailers, to treat them well and to show them off with people."
Sensual massage
However, not all women who decide to pay to receive pleasure opt for the services of a gigolo .
Others prefer to undergo a sensual massage.
On the web there are many sites that offer them, under different denominations.
Intimacy Matter's, by the British Colin Richards, is one of them.
"Although the main service I offer is the tantric massage, as that is usually a euphemism for other services I preferred to call it sensual," he explains to BBC Mundo in his studio overlooking the Thames, in a high-income area of London.
"And I did not mean it therapeutic either, because you do not necessarily have to have suffered a trauma to come to me ."
Your clients usually contact you by mail and before any meeting you must fill out a questionnaire with 25 questions, with which Richards understands where they come from and what they want, but also what their limits are.
For example, ask them if they just want a shallow massage or prefer to go further.
The massage (…) has to replicate a natural arousal process. But with professional limits "
Colin Richards, Sensual Masseur & Sex Mentor
Based on that, it offers massages with two or four hands, of different durations and prices.
Most of the time the final result is usually the client's orgasm, but there is never penetration. The therapist only participates with his hands .
"The massage has to be as real as possible, it has to replicate a natural excitement process, but with professional limits," explains Richards, who also considers himself a sexual and relationship mentor.
"This is, if a client told me she had a great time and we should have a coffee, the answer is obviously not."
For her massage studio, which looks more like a luxury salon with its stretchers, its dim light and its decoration with flowers and feathers, and a shower option, women of all kinds have passed by.
"I have clients who come from Argentina, Canada, South Africa, Saudi celebrities and princesses, pole dancers , burlesque dancers , even sex workers.
"Sex is a great leveler," he says.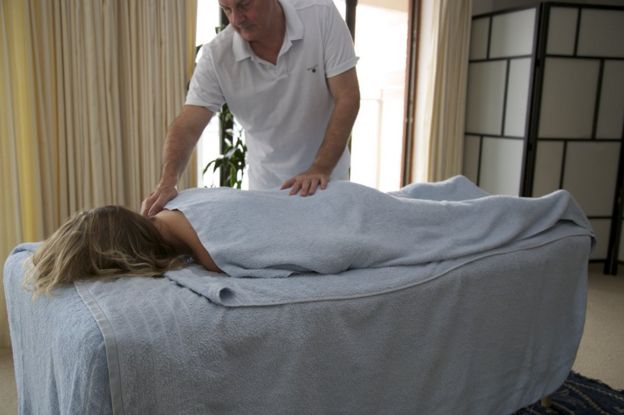 Before any session, usually hold a 20-minute talk with clients.
"I tell them: this is like when you are afraid to fly and you go to a therapy," he says, "we can talk as much as you want about how safe it is to fly, but one day you have to ride."
When asked if he considers himself a sex worker, he replies: "Well, I work with sex, yes, I am, but for me Jamie Oliver (a famous British chef) is a food worker, and in that sense, I 'm Jamie. Oliver of sex . "
"Selfish" men
Sarah, a 34-year-old endocrinologist, has been an intermittent bachelor of five and stayed with a lover from time to time when she decided to contract a sensual massage.
" E little adventurous ra in bed and quite selfish in sex . When he got what he wanted (to orgasm), hastening our meetings to end. And it was not pleasant for me , " he tells the BBC about his occasional partner .
Women often face it: men who do not have adequate sex education, who do not spend time with them, who do not listen to them or give them pleasure "
"It's a situation that women often face: men who do not have adequate sex education, who do not spend time with them, who do not listen to them or give them pleasure."
But he is aware that going to professional services is not free of signals.
"Although in my group of friends is not something to be ashamed, because there are others who have tried, as a rule is stigmatized, " he acknowledges.
"But it should not be like that: they do not do anything illegal and they are professionals," he claims.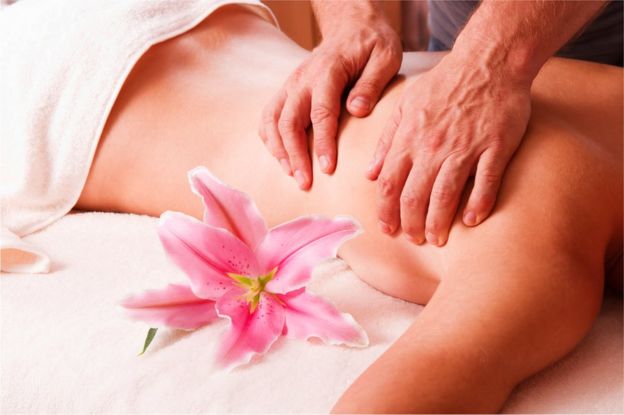 "In addition, they pass the tests of HIV, hepatitis, the level of hygiene is very high, they are considered, very pleasant and the instructions they give are clear," says the doctor.
Camille, 52, with a partner and children, agrees.
"The reason why I opted for these services was to learn more about how my body works and to learn more about the enjoyment of sex, " explains this marketing and communication professional who has worked in the textile sector and the fashion.
I opted for these services to learn more about how my body works and to learn more about the enjoyment of sex "
"Not that until then I did not enjoy sex, I did, but I thought there must be something else, different stages of orgasm," he confesses.
According to her, therapists help to discover it. "And that empowers you," he emphasizes.
"And, after all, it's very important that we take control of our sexuality. "
https://www.massage33.com/wp-content/uploadedfiles/unnamed-5.jpg
134
134
Colin
https://www.massage33.com/wp-content/uploadedfiles/logo_050.png
Colin
2017-11-07 10:36:53
2017-11-07 10:38:19
Colin featured by the BBC